Crowns
Call us: (718) 584-5300
A crown (or cap) is a covering that encases the entire tooth surface restoring it to its original shape and size. A crown protects and strengthens tooth structure that cannot be restored with fillings or other types of restorations.
Reasons for crowns:
- Broken or fractured teeth.
- Cosmetic enhancement.
- Decayed teeth.
- Fractured fillings.
- Large fillings.
- Tooth has a root canal.
Please read more about crowns
here
.
Before Porcelain Crowns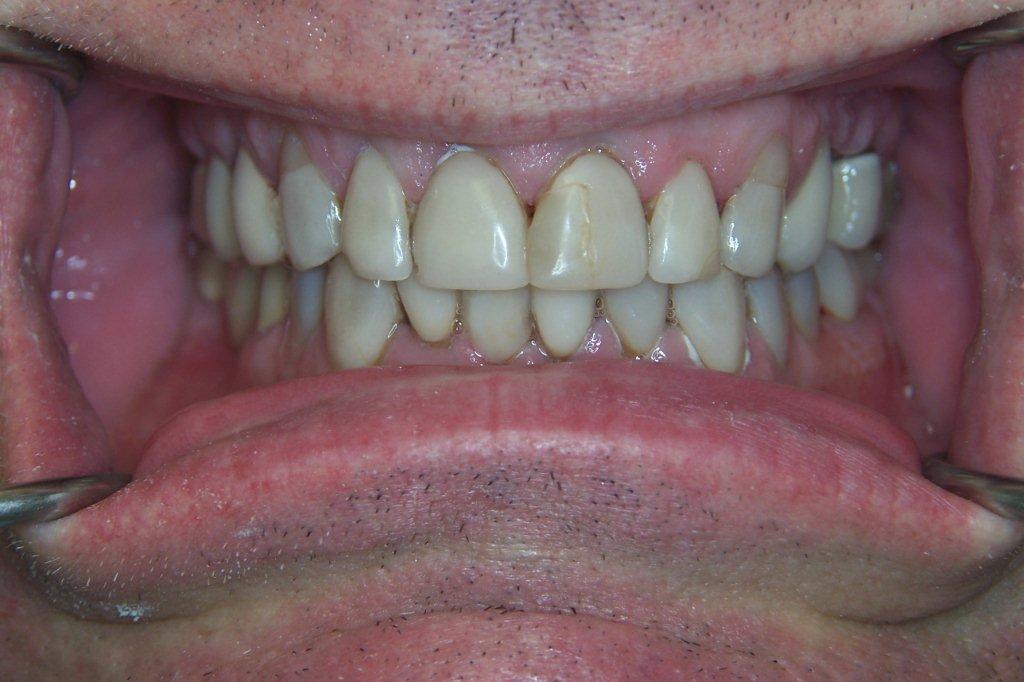 After Porcelain Crowns